The premier event venue in Union County
We are located in Historical Downtown Union at 107 East Main Street. The facility provides the ideal indoor and outdoor location for weddings, receptions, banquets, parties and business meetings. A picturesque park with ornamental trees, plants and historical adornments is adjacent and available for rental. The 1st floor is designed to accommodate banquet, cocktail and theatre style configurations. Office space, a conference room, open flexible space, and a quaint dressing parlor are located on the 2nd floor.
Main Street Junction is a smoke-free, vapor-free facility. A list of select caterers provided to all renters requiring catering services. Guided tours of the building and grounds may be arranged.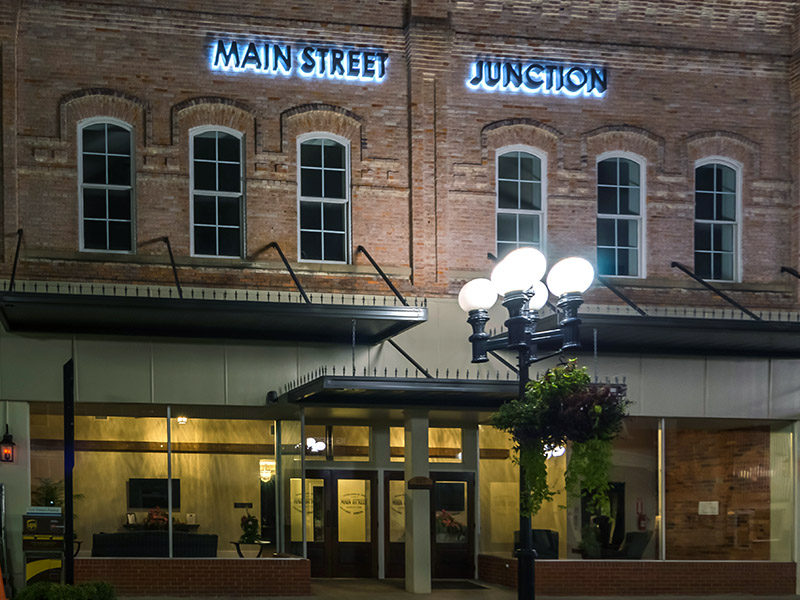 FULL BUILDING OCCUPANCY
247
FULL BUILDING RENTAL
12 hours: $1,320
6 hours: $770
Additional time: $83 per hour
PEAK RATES
Friday - Sunday & Holidays
12 hours: $1,485
6 hours: $1,100
Additional time: $110 per hour
Security Deposit: $300
BOOK YOUR EVENT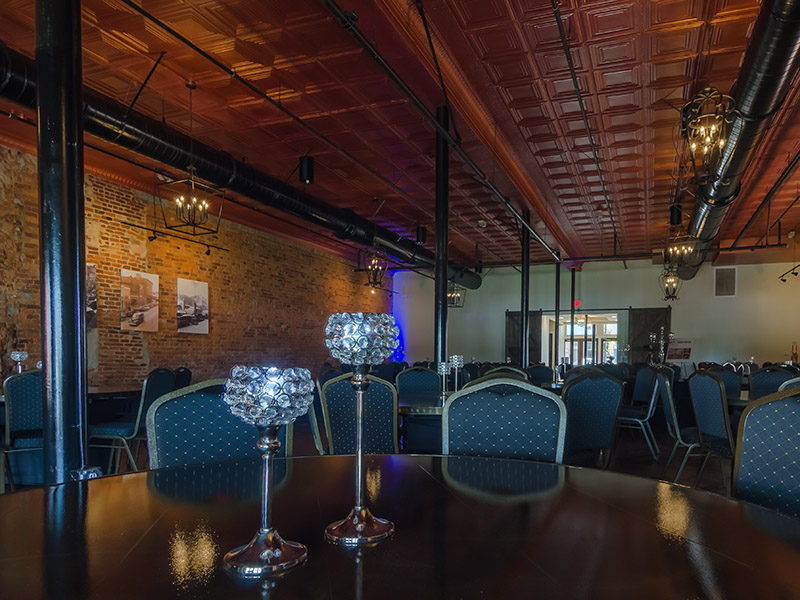 | SQUARE FOOTAGE | BANQUET | THEATRE | COCKTAIL |
| --- | --- | --- | --- |
| 3,345 | 185 | 247 | 247 |
GREAT ROOM
12 hour: $440
6 hours: $248
Additional time: $55 / hour
PEAK RATES
Friday - Sunday & Holidays
12 hours: $660
6 hours: $495
Additional time: $72 / hour
Security Deposit: $300
BOOK YOUR EVENT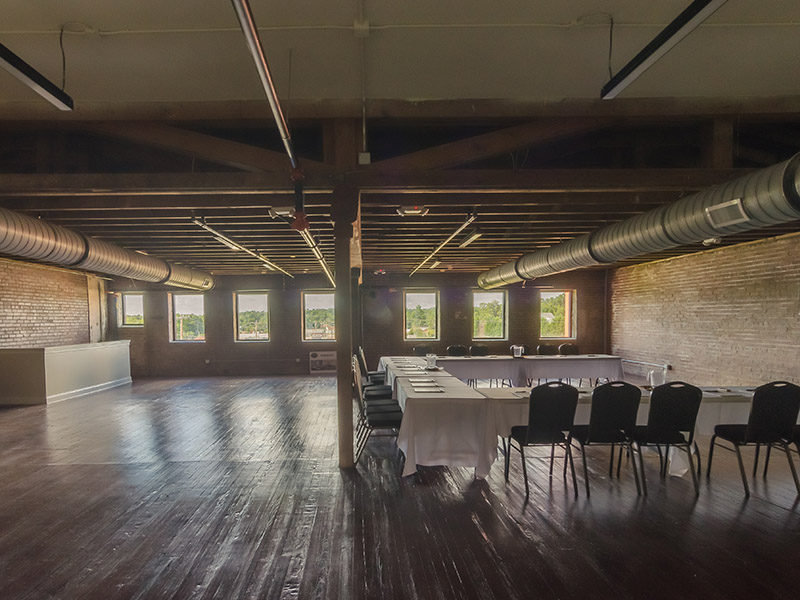 | SQUARE FOOTAGE | BANQUET | THEATRE | COCKTAIL |
| --- | --- | --- | --- |
| 1,950 | 52 | 52 | 52 |
FLEX ROOM 2nd FLOOR
12 hours: $193
6 hours: $83
Additional time: $28 per hour
PEAK RATES
Friday - Sunday & Holidays
12 hours: $275
6 hours: $165
Additional time: $28 per hour
Security Deposit: $150
BOOK YOUR EVENT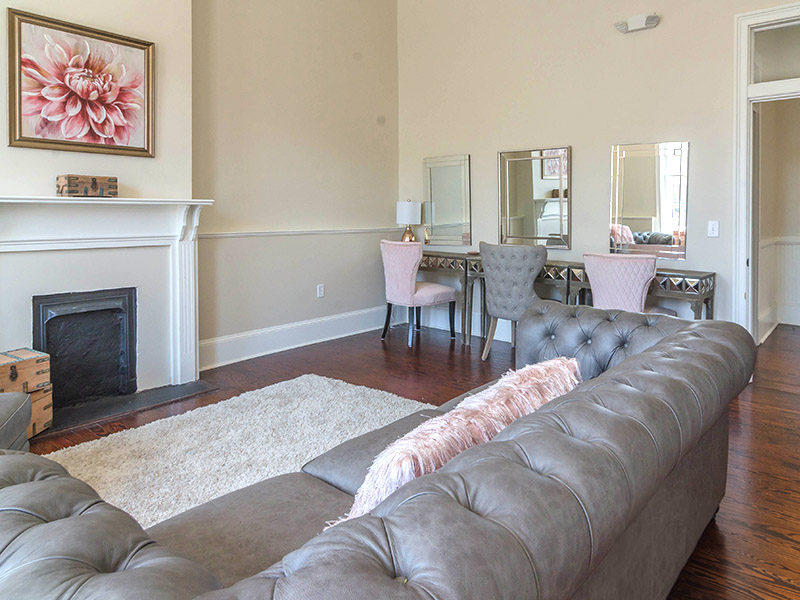 | SQUARE FOOTAGE | BANQUET | THEATRE | COCKTAIL |
| --- | --- | --- | --- |
| 200 | | | |
BRIDAL PARLOR
12 hours: $50
6 hours: $50
Additional time: $10 per hour
PEAK RATES
Friday - Sunday & Holidays
12 hours: $600
6 hours: $450
Additional time: $65 per hour
Security Deposit: $50
BOOK YOUR EVENT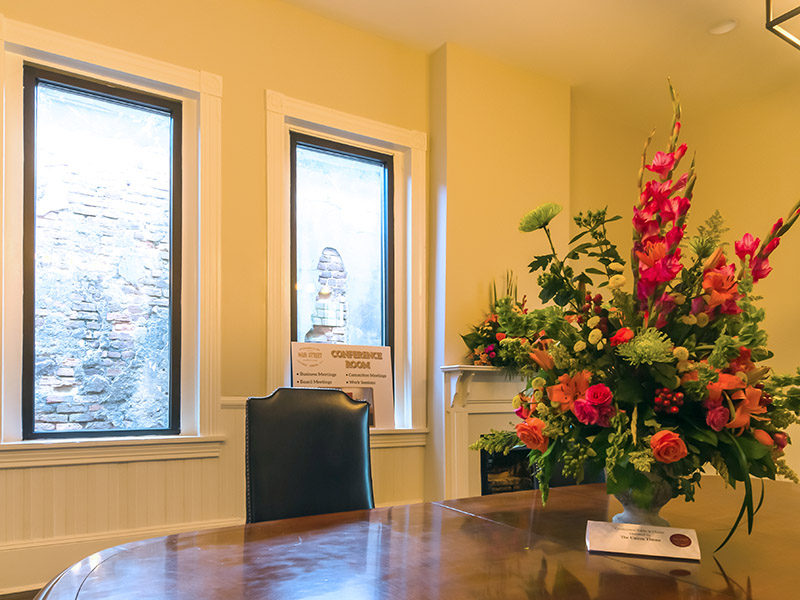 | SQUARE FOOTAGE | BANQUET | THEATRE | COCKTAIL |
| --- | --- | --- | --- |
| 440 | 20 | | 25 |
CONFERENCE ROOM 2nd FLOOR
12 hours: $193
6 hours: $83
Additional time: $28 per hour
PEAK RATES
Friday - Sunday & Holidays
12 hours: $220
6 hours: $165
Additional time: $17 per hour
Security Deposit: $50
BOOK YOUR EVENT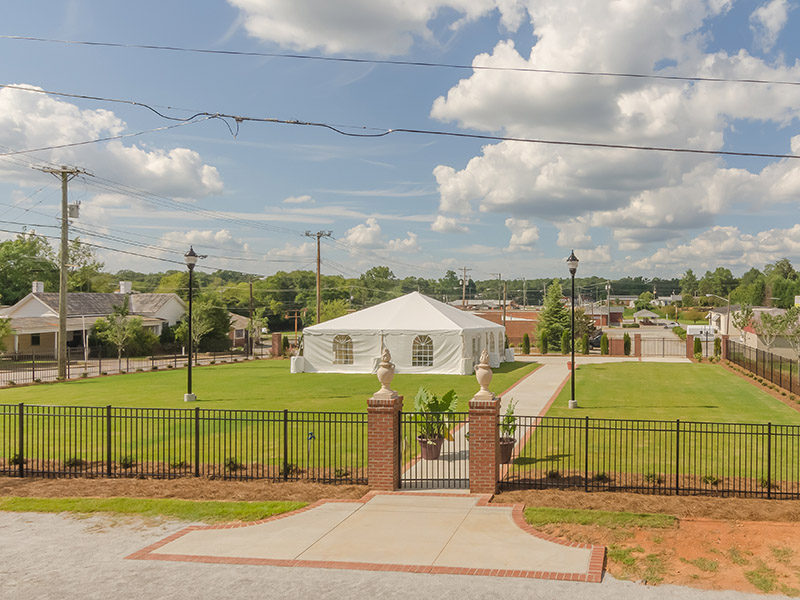 | SQUARE FOOTAGE | BANQUET | THEATRE | COCKTAIL |
| --- | --- | --- | --- |
| 13,500 | 750 | 750 | 1,000 |
ORNAMENTAL PARK
12 hours: $220
6 hours: $110
Additional time: $28 per hour
PEAK RATES
Friday - Sunday & Holidays
12 hours: $385
6 hours: $275
Additional time: $39 per hour
Security Deposit: $150
BOOK YOUR EVENT